Leather Dressing - Description
Leather Care for all Fine Leather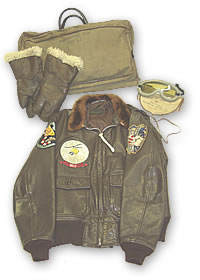 Leather Dressing from Pecard is ideal for the care of all fine leather goods. Pecard Leather Dressing, manufactured in Wisconsin, USA, since 1902, is the unrecognized jewel among the many leather dressings on the market. It is based on a petroleum lubricant similar to vaseline, with additions of selected waxes including beeswax.
It is a dressing which penetrates the leather, allows the fibres to bend and move without chafing and breaking, coats the fibres to inhibit oxidation, and helps maintain a desirable level of moisture in the leather. It is chemically neutral, carrying neither salts nor harsh solvents, and does not decompose to form damaging chemicals. With low volatility it is long lasting. It is an economical dressing - there are no volatile carrier agents such as water or kerosene to dilute the lubricant. Pecard Leather Dressing is the dressing used by the knowledgeable collectors of leather items and museum conservators. We offer Pecard Leather Dressing in three convenient tub sizes: 6 fl oz (US) (0.18 litre). 16 fl oz (US) (0.48 litre). 32 fl oz (US) (0.96 litre).
Why not Neatsfoot Oil?
The majority of leather dressings are based on tallow or neatsfoot oil. Tallow, even kidney fat, contains salts which build up with repeated dressing and attack the leather fibres.
Neatsfoot oil compounds, long recognized for damage to sewing, also weaken and blacken the leather. Both these animal fats provide a culture for the growth of bacteria and fungus, and turn rancid, resulting in further attack on the leather. The more liquid formulations also evaporate quickly, leaving the leather dry and open to rapid deterioration by oxidation and mechanical break down.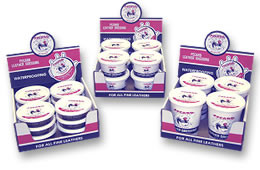 The picture on this page
USAAF Bombardier's Map Case Type E-1, USAAF Gunner's Gloves Type A-9, USAAF Polaroid All Purpose Flight Goggles and USN G-1 Flying Jacket Ref 55J14
Photographs of leather www.oldnautibits.com