About Us
At AntiqueLeatherDressing.co.uk we stock Pecard Leather Dressing for distribution to all European countries.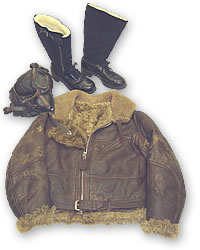 Our exclusive representation of Pecard Leather Care Products came about as a result of our associate company Oldnautibits (who specialise in Nautical and Aeronautical Collectables) having used Pecard Leather Dressing for the last 25 years. There is an informative "feature", written by Geoff Pringle of Oldnautibits, on his website at www.oldnautibits.com. It is written from the perspective of an end user, and therefore illustrates some of the real problems associated with the maintenance of vintage leathers. The article also demonstrates the variety of products to which Pecard Leather Dressing can be applied. To see the article click here.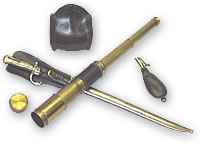 Enough, however, of the testimonial. You now have the opportunity to try Pecard for yourself and discover what a great product it really is. We are normally able to supply, from our UK stock, the 6 fl oz (US) (0.18 litre) tub (which, despite its size, goes a very long way!); the 16 fl oz (US) (0.48 litre) size provides a more economic option, while the choice of the professional is the 32 fl oz (US) (0.96 litre) tub. We aim to despatch promptly to destinations within Europe, on receipt of cleared funds - see our Online Shop for more details.
The pictures on this page
RAF Escape Boots 1943 pattern, Stores Ref. 22C/917-924 - RAF B Type Flying Helmet, Stores Ref. 22C/65 - RAF Mark 111 Goggles, Stores Ref. 22C/69 - RAF "Irvin" Flying Jacket, Stores Ref. 22C/320.
English Leather Wine Flask, Brass Naval Telescope with leather binding, Shot Flask and Chassepot Sword bayonet.
Photographs of leather www.oldnautibits.com